There's one in Seville, apparently
Posted By: John Morris (71.191.25.200)
Date: Tuesday, 27 December 2011 1912 hrs. EDT

In Response To: Spanish Navy 1-pounder Gun: Extinct or just elusive?
(John Morris)
A gentleman named Sami with whom I've exchanged emails about artillery, somehow saw this topic today and found what is almost certainly one of these super-rare guns in the Military Museum of Seville, Spain, on what must be an original carriage with an original limber.

Thanks again, Sami! In pre-internet days it might have taken me years to get this information if I could have gotten it at all.

Now I'll email the museum and see if I can get more information and better photos.

Photo: From website of Military Museum of Seville, linked below. Photo captioned: "Caņones de campaņa de Cuerpo de Montaņa."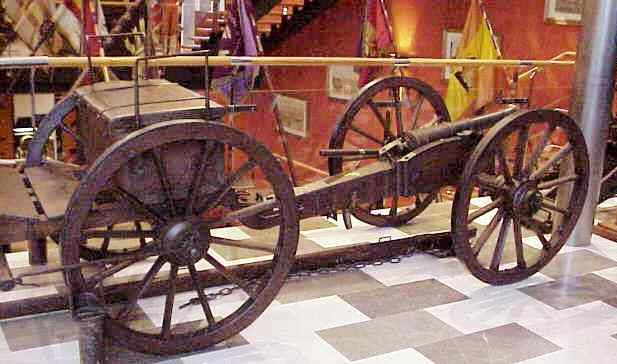 Military Museum of Seville Website
CMH Forum is maintained by The Company of Military Historians with WebBBS 5.12.