[Gen'l Info] Company Dispatch + A Useful sw Program
Posted By: John Morris (71.191.19.139)
Date: Thursday, 9 September 2010 1116 hrs. EDT
Although the latest "Company Dispatch" was distributed by email to all members who have email, there's also a link to it on the Company "members area" page, for anyone who didn't get the email or wants to find it again later.

Here's a screenshot so you can see where the link to it is. Look for the green text in the upper-right of the gray area. I'd simply link it here but I think the intention is that it should be available to members only.

In case you are wondering how to take a picture of exactly what's on your computer screen (quite useful at times) I use a free program called "paint.net." I'm putting the link to the download site for it below.

I also use paint.net frequently to place text on photographs-a very good capability for anyone intending to put photos in an article. You can also write captions directly on the photo so there's no chance that someone on the editorial staff will get the captions switched on your photos. It has many other uses, and there are certainly other programs that do what I used it for, but I find it very convenient and simple.

To take a screenshot with your PC, simply press the "fn" (function) key at the same time as the "pr sc" (print screen) key. This puts the screen image on your clipboard. Then with the "paint.net" program, you simply go to "edit" and "paste" to place the image within the working frame of "paint.net" where you can crop it etc.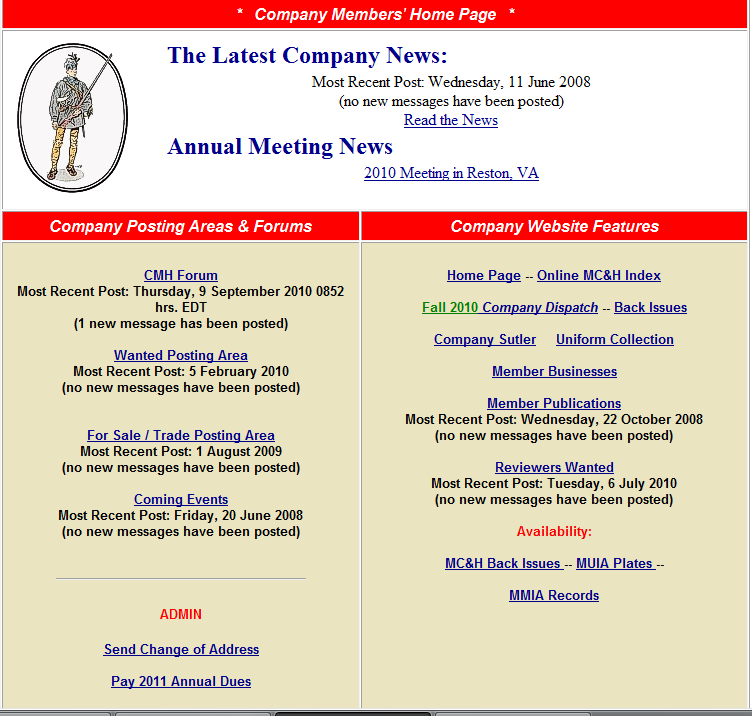 CMH Forum is maintained by The Company of Military Historians with WebBBS 5.12.